Virtual Space Market
Metaverse for Enterprise
Virtual Giant Exhibition Hall
Virtual Space Market can be enjoyed by anyone from around the world via a browser, without the need to install an app or VR headset. You can shop, chat, and watch live streaming while controlling your avatar, your alter ego, in a beautiful 3D world.
This virtual world created for the enterprise is a huge exhibition hall and is divided into three types of areas: entrance area, live area, and market area.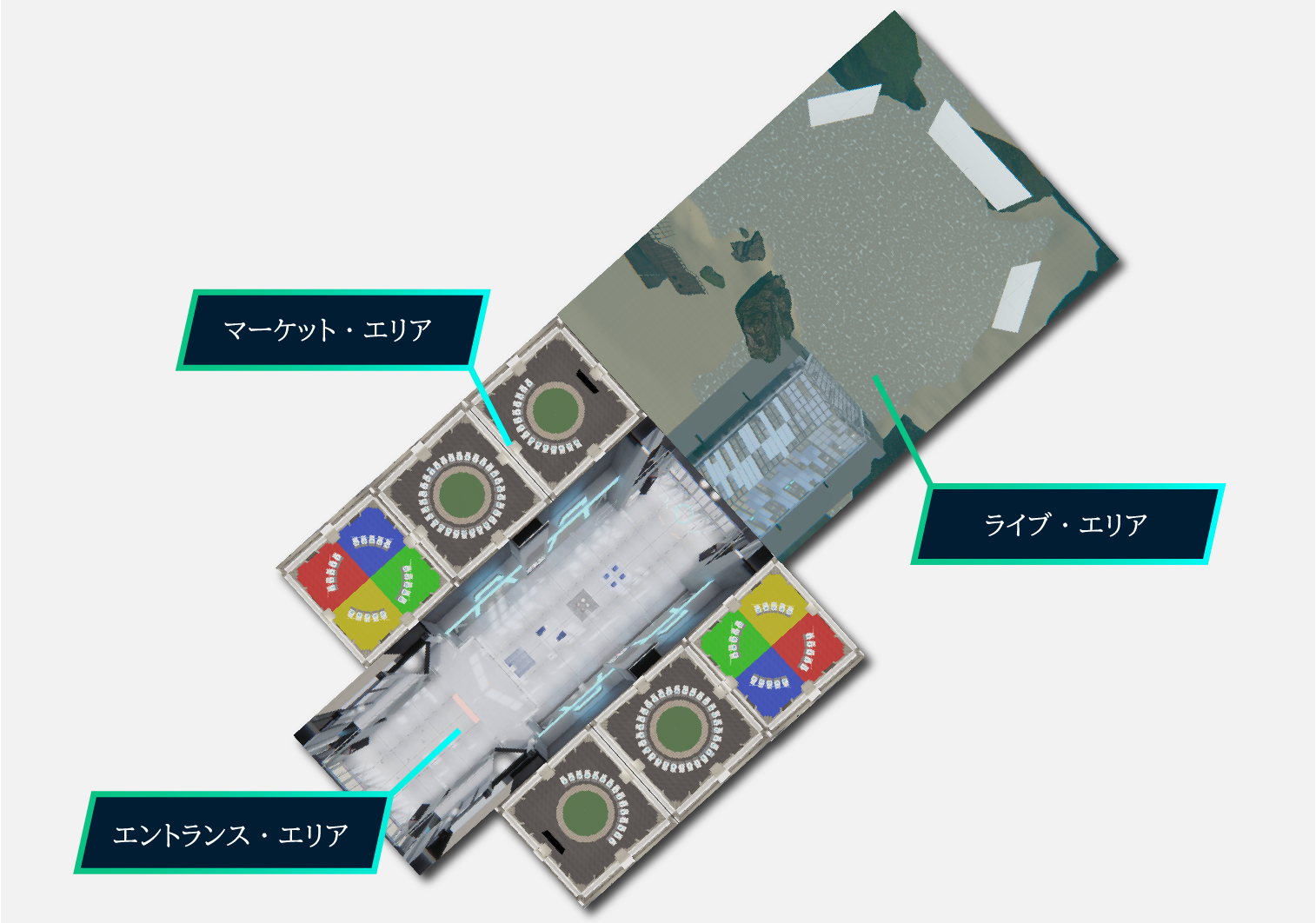 Entrance to the Metaverse World
The entrance area is the gateway to Metaverse. Advertising images can be distributed on the walls, floor and space. From this entrance area, visitors can move freely to other floors.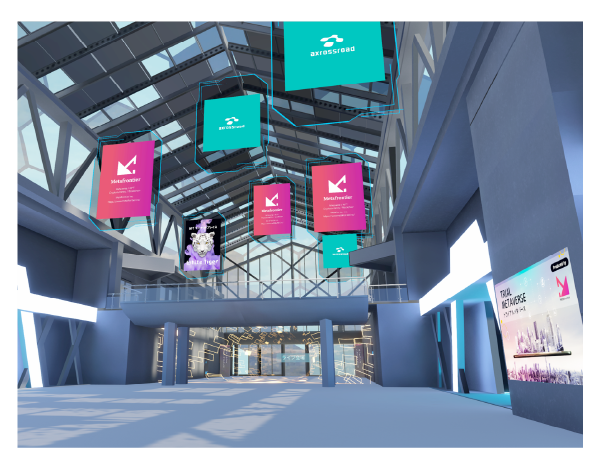 Live commerce gets things going
Videos and live images can be distributed on three screens. It can be used for keynote speeches and seminars as well as live music distribution.
Avatar actions such as jumping, clapping, towel spinning, etc., and text chatting allow you to enjoy live performance together with other avatars.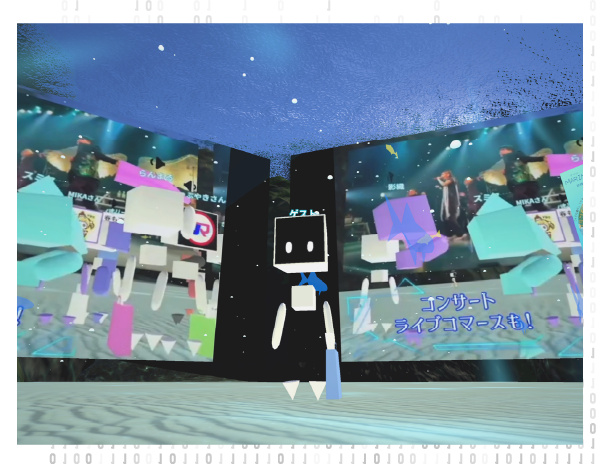 Up to 30 EC booths can be installed
Up to 30 EC booths are set up in one area, where avatars can have voice conversations with each other. This area can be used to serve customers while selling products.
Advertisements can be placed at the top of the area, and the area can also be used as a branding area.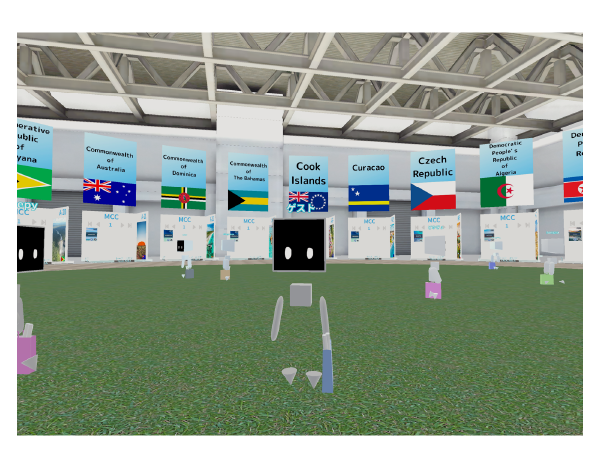 Three market area patterns
Type A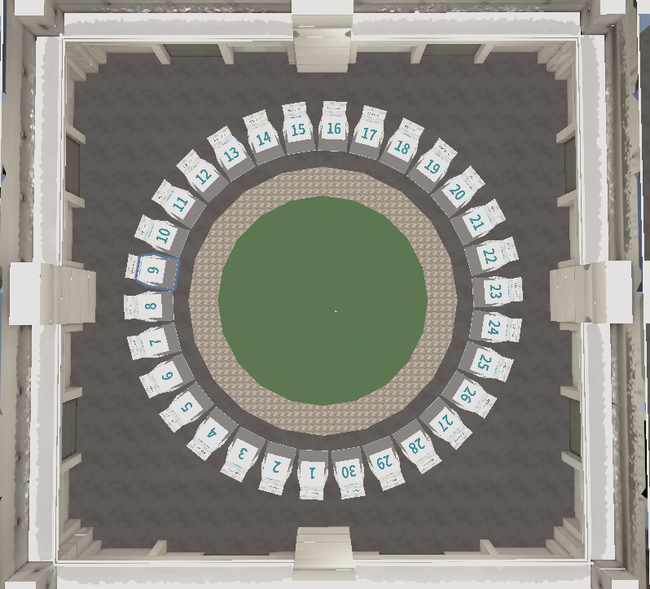 Up to 30 EC booths can be set up in one area. This is the area where you can enjoy shopping the most.
Type B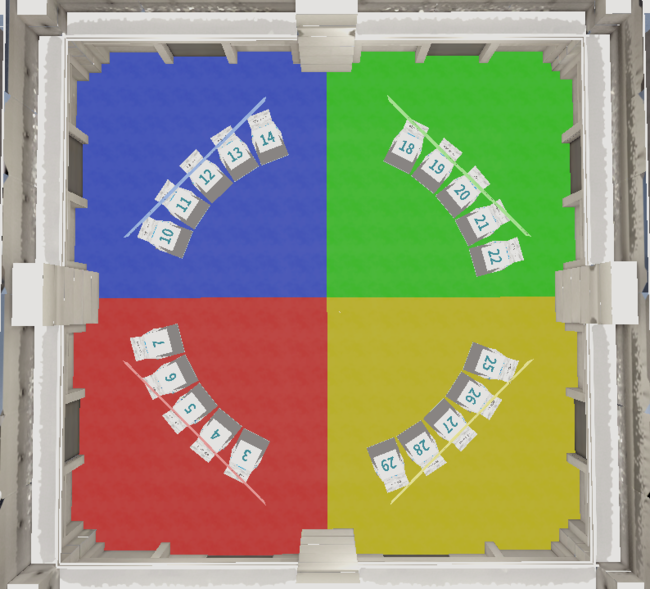 The area is divided into four color-coded sections for display advertising. 20 e-commerce booths can be set up.
Type C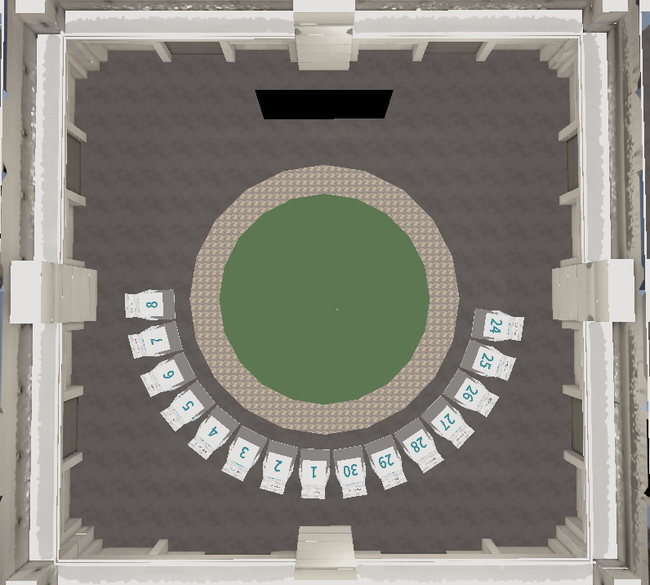 Live screens are set up in some of the areas, allowing visitors to watch the distribution from anywhere in the venue. Up to 15 EC booths can be set up.
You can shop in the Metaverse.
Booth with EC function
Booth decoration is at your disposal
Panels can be freely configured with images of your choice, and settings can be saved.
Products can be displayed with images
Click on the product image to view the product details in a pop-up window, and add the product to your shopping cart for on-the-spot credit card payment.
You will receive an email notification when an item is purchased, and you will be asked to ship the item from the order management screen.
Can serve customers through voice conversation.
In the booth, avatars can talk to each other by voice. The maximum number of simultaneous connections is 10 avatars. This allows for customer service, such as product explanations.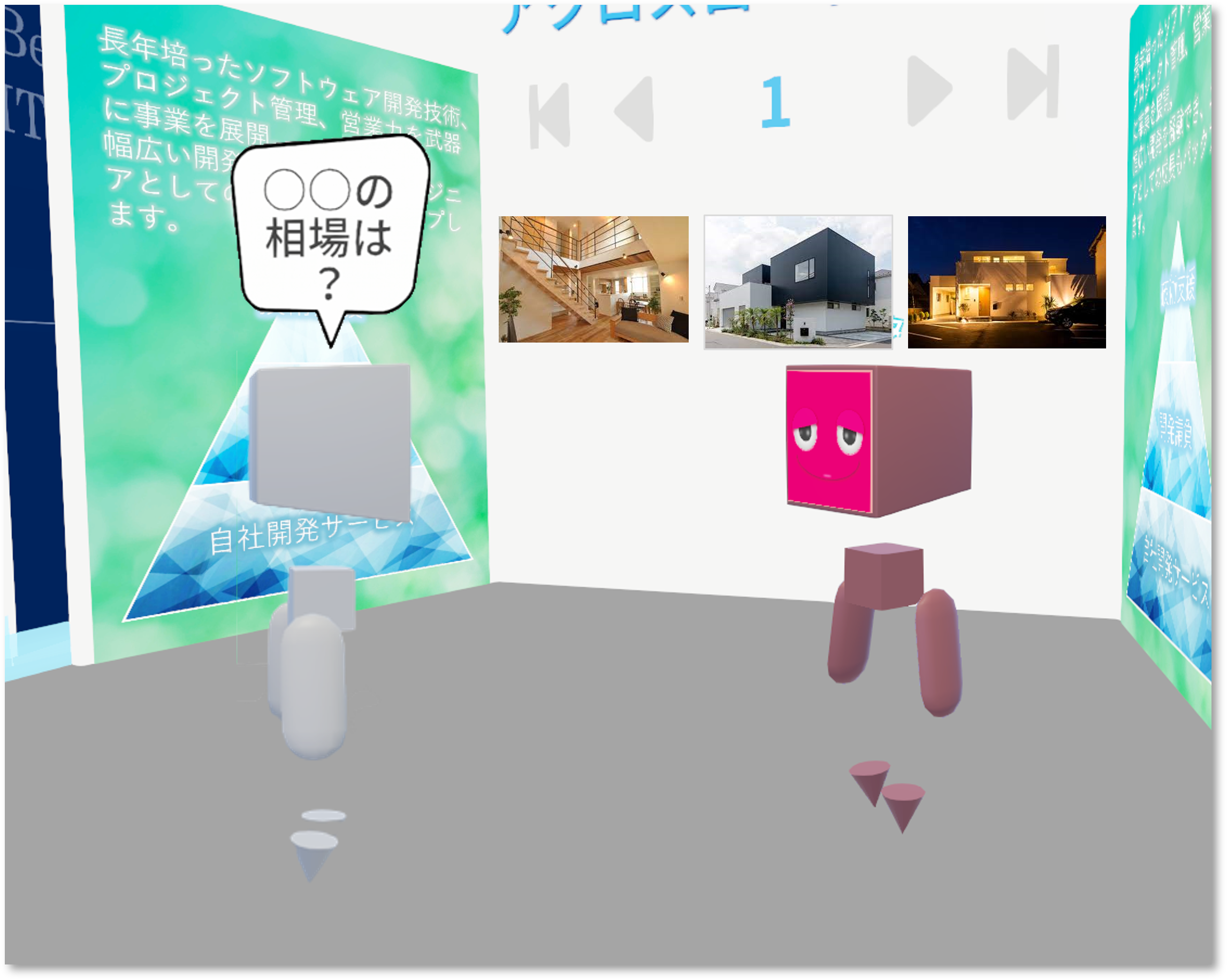 We also hold regular events within Metaverse.
The live area always has special event programs and commercials playing, and approximately 3,000 people in their 20s to 60s enjoy the Meta Festival.
Contact Us
All Virtual Space Market products are developed by Acrossroad engineers. Therefore, we are able to respond to the various needs of our customers.
Please feel free to contact us for consultation and requests.
Dedicated Metaverse Contact